The OkC INSURANCE attorney with big firm experience and small firm attention.
The OkC INSURANCE attorney with big firm experience and small firm attention.

AUTO INSURANCE LAWYER
Call (405) 702-4972
Car Accident Insurance Claims: Contact A Lawyer As Soon As Possible
When you hire Neelam A Patel, P.C., you will have a lawyer who is dedicated to representing you as an individual. He develops customized solutions and strategies based on the unique circumstances of every case.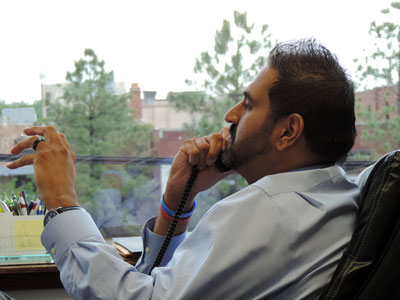 Did You Receive A Settlement Offer?
It is also not uncommon for insurance companies to send you a settlement offer that does not cover all of the damages to your vehicle. You don't have to accept this offer. Contact me to find out if you may have an insurance bad faith claim. I will personally meet with you to discuss your accident. We may work with our own investigators to reconstruct the accident and talk to witnesses to build an effective case. If you or a passenger was injured in the accident, I can also assist you with a personal injury claim.
Determining who is at fault and what percentage of fault both drivers may have had in a car accident can be difficult and stressful. Insurance companies will do everything they can to avoid payment. This is why hiring an attorney is one of the most important steps you can take after a car accident. As an experienced and knowledgeable lawyer who has handled many insurance bad faith claims, I know how insurance companies work. Contact Neelam A Patel, P.C., to discuss your car accident insurance claim with an experienced Oklahoma City lawyer.
Insurance Dispute Lawyer Serving Edmond
If you have full auto insurance coverage in Oklahoma and your vehicle is damaged in an accident, your insurance company has a fiduciary duty to compensate you for the damage. If you were not responsible for the accident, the at-fault party's insurance company must compensate you for the damages to your vehicle. Often, car insurance companies will conduct their own investigations and attempt to attribute some or all of the fault to the driver who was not their insured.