The OkC INSURANCE attorney with big firm experience and small firm attention.
The OkC INSURANCE attorney with big firm experience and small firm attention.

INSURANCE LAW
Call (405) 702-4972
Hail and Wind Damage Claims in Oklahoma
At the law firm of Neelam A Patel, P.C., in Oklahoma City, I stand up for the rights of policyholders who have been mistreated by their insurance companies.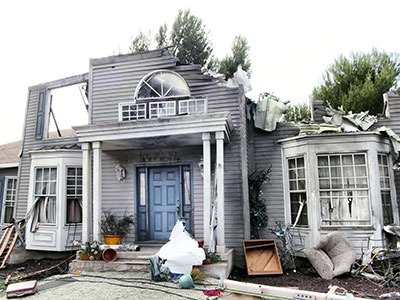 Storm Damage Across Central Oklahoma
When a property is damaged by hail or wind in a storm, the property owner typically calls his or her insurance company and an adjuster should come to the owner's home, assess the damage, and approve a partial or total claim based on the severity of the damage. If your insurance company failed to conduct an investigation, or did not account for the full extent of the damage, and denied or underpaid your claim, it is important to speak to an attorney.
My knowledgeable staff and I will give your case the high level of attention needed to obtain the maximum compensation you are entitled to under your insurance policy. Unlike large law firms, I work closely with my clients, making sure they understand their cases and guiding them through the legal process every step of the way.

Oklahoma is known for its inclement weather — from severe thunderstorms with hail and excessive winds to tornadoes and even flooding. In the spring and summer, the residents of our state are constantly on alert and ready to take cover. Unfortunately, we are not always able to protect our vehicles, and we can rarely prevent our homes from damage caused by storms. Insurance claims for hail and wind damage are prevalent, and with many claims coming in, the insurance companies often attempt to deny, delay, or underpay them.
Delayed, Underpaid, or Denied Insurance Claim?
Whether your car, roof, siding, or another piece of your property was damaged by wind or hail, I can assist you in bringing a bad faith insurance claim against your insurer if you did not receive the full payment you were entitled to. Contact me to learn more and to schedule a free 30-minute consultation.
As an Oklahoma City lawyer with experience handing hail damage claims and other bad faith insurance claims, I can quickly connect with an independent adjuster and obtain an accurate assessment of the damage to support your claim.